Anti Drones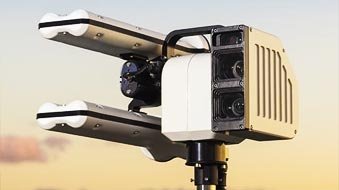 Despite their widespread use, drones/UAVs pose a threat to a country's border security as well as to the security of its critical infrastructure. It has been revealed that several UAVs have been found breaching the security of sensitive facilities, such as nuclear power plants, military bases, government buildings, prisons, etc.
Such critical premises must be secured against UAVs/drones being transported near sensitive areas, which becomes an immediate necessity for many government organizations/agencies. It is becoming increasingly difficult to locate and eliminate UAVs with the ever-increasing range and designs.
We offer a comprehensive anti-drone protection using the latest state of art technology equipment. The multi-layered platform can be customized to meet the user's requirements. Our Government / Security and Military customers can now benefit from a 360 Degree Drone Jamming Capability from Darsh Aerospace.
It is an all-weather drone jamming system designed to detect, triangulate, and neutralize UAVs and drones with an enhanced detection range, designed to detect and jam UAVs and drones in 360 degrees. 360-degree radar for detecting UAVs/Drones with an azimuth of 60 degrees and a range of 3-50 kilometres is built into the system. Operators can create a larger security perimeter with a High Detection and Suppression Range with continuous monitoring's.
Using an integrated map application, the operator can determine the direction the drone is traveling as soon as it is detected. This provides a near-accurate triangulation and location finding system when more than one such system is active. An operator can then make a note of where the drones have been dropped by tasking this system with neutralizing the drones. A total comprehensive Situational Awareness picture and Anti-Drone functionality are all integrated into the system, providing the user with an overall comprehensive picture.